Customized DVD Slideshow Video Presentations
Have an upcoming presentation to give? Want to leave a custom-labeled dvd marketing video presentation or slideshow with your clients?
We can help! We create custom slideshow presentations which can be used as marketing tools, learning dvd's, or educational training dvd's. The slideshow presentations can be created from a company's own website using the current website design and information.
Here is one example (left) of a dvd slideshow presentation that was created for ESCP Corp., a metal fabrication and cnc machine shop.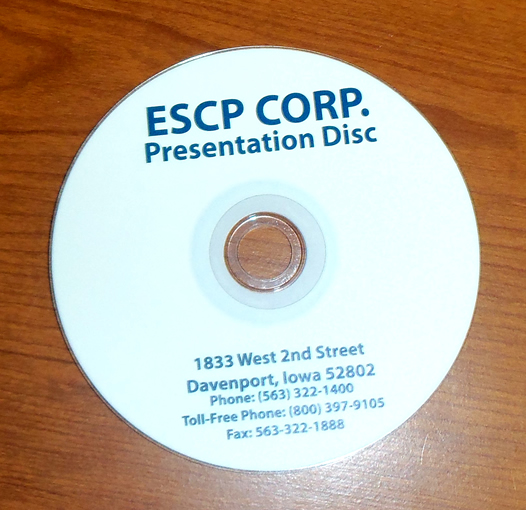 This particular slideshow was burned onto a dvd disc and created to run in a continuous loop. However, you will not see it loop (or even move on it's own to the next slide) because in the current setting, it is only meant to show you how we will send it to you so that you can proof each individual slide before it is set to a movie format with a continuous loop.
We will, also, customize the outside of the disc with a custom dve label so that your presentation is professional looking.
To learn more about our labels, visit our custom-designed cd or dvd labels page.