Web Hosting Plans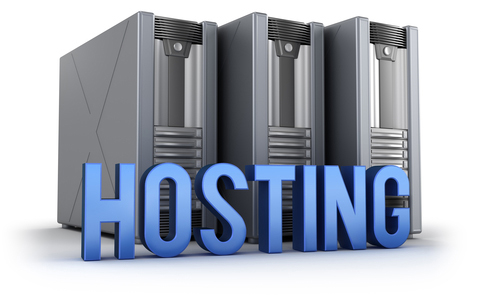 Our web hosting plans are made available through Iowa-Host. Iowa-Host is a secure data center that we use to host all of our clients' websites and it is located (of course) in Iowa. We utilize this particular data center because Iowa is centrally located within the United States - which means that, geographically, Iowa-Host can serve up web pages to the majority of people in the Northern, Southern, Eastern, or Western corners of the United States quicker than a data center that is located further away. Think about it like this, it would be harder for a hosting company to serve up pages to website visitors on the East Coast, if the server they had their website on was somewhere on the West Coast. The geographical proximity does make a difference on how quickly web pages are served up to the website visitors.
We, also, use the latest web hosting technology (superior servers, storage, firewalls, etc.) and other equipment and software within the Iowa-Host Data Center to ensure that all of our web hosting clients are securely and efficiently serving up web pages to their website visitors.
Because of these important factors, all of your website pages will load as quickly as possible, regardless if they are being viewed by people on the East Coast or the West Coast.
We are always on the lookout for a better alternative but, to date, we have not found one. Iowa-Host is much more cost-effective than other companies ... and, the downtime is very minimal comparatively. We have effectively proven, over the last several years, that we are able to provide for super quick-loading web pages because we are centrally located within the United States and because we use superior server technology.
Now, that's just the data center and hosting servers ... Another important factor is that we do NOT oversell our servers so you can be assured that your website will not go down from being on an overcrowded hosting server. You can, also, be assured that it will not run slowly - or have the common page loading issues that some websites have due to a lack of server resources.
All Shared and Reseller hosting servers have a shared SSL Certificate pre-installed for use.
Web Hosting Packages & Available Options

Hosting Plans

Basic Website Hosting

Business Hosting

Reseller Hosting

Monthly Cost

$5.95 / Month

$8.95 / Month

$24.95 / Month

Domains Allowed

1

1

UNLIMITED

Disk Space

2 GB

5 GB

50 GB

Bandwidth

5 GB

20 GB

500 GB

SSL Certificate

Dedicated IP Address

Private SSL

Package Details

Hosting Support

Instant Backups

99.9% Uptime Guarantee

Domain / FTP Features

Add-On / Parked Domains

3

Unlimited

Sub Domains

Unlimited

Unlimited

Unlimited

FTP Accounts

1

5

Unlimited

Supported Web Hosting Features

WordPress Hosting

MySQL Databases

CGI

Fast CGI

PHP 5

Ruby On Rails

SSH

Perl

Python

SSI

Cron

Front Page

Curl

GD 2

Image Magick

Streaming Audio/Video

Free Module Installation

Email Hosting Features

POP3 Accounts

Web Mail

E-Mail Alias

Mailing Lists

Catch Alls

Spam Assassin

Mail Forwarding

IMAP Support

SMTP

Control Panel Features

Latest CPanel

Soholaunch

Hotlink Protection

IP Deny Manager

Custom Error Pages

Instant Blogs

Instant Portals

Instant PHPnuke

Instant Forums

Instant Guestbook

Instant Counter

Instant Form Mail

Redirect URL

Web-Based File Manager

Password Protected Directories

PHP MyAdmin

Website / FTP Statistics

AWStats (Real-Time Updates)

Webalizer

Raw Log Manager

Referrer Logs

Error Logs

E-Commerce Features

Private SSL Allowed

Dedicated IP

Instant Form Mail

osCommerce

Zen Cart

Cube Cart
Other Web Hosting Options:
Learn about our VPS (Virtual Private Server) Hosting
Learn about our Dedicated Server Hosting